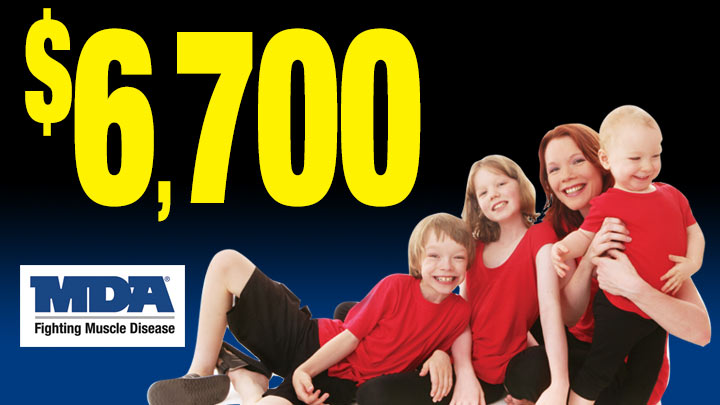 This Labor Day Weekend, First Team Auto Mall (Roanoke, VA) pledged to the MDA $100 per new car sold. We had a fantastic turn out, and are proud to announce that donations from 67 new vehicle sales were achieved for a total of $6,700!
First Team wishes to thank everyone who purchased a vehicle over the weekend, helping us to exceed our donation goal. We are proud to support great causes like the MDA, and look forward to working with them in the future.
The Muscular Dystrophy Association is the world's leading nonprofit health agency dedicated to finding treatments and cures for muscular dystrophy, amyotrophic lateral sclerosis (ALS) and other neuromuscular diseases. It does so by funding worldwide research; by providing comprehensive health care services and support to MDA families nationwide; and by rallying communities to fight back through advocacy, fundraising and local engagement.
At First Team, "Good People...Great Values" is more than just a slogan, it's a commitment to our community, and the well being of our customers, friends and families.